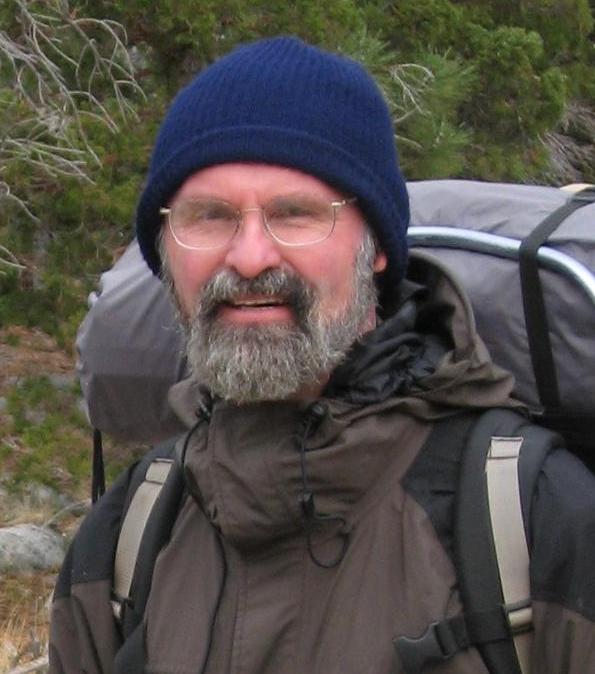 University of California, Santa Barbara
Department of Political Science
Professor Eric R.A.N Smith

Office: Ellison 3711
Phone: Temporarily disconnected
Email:

smith@polsci.ucsb.edu


Office Hrs: Fall, 2021 - Mondays & Wednesdays 2-3, Tuesdays on Zoom 11-12, and by appointment.
Undergraduate Courses
Graduate Courses
A Note for Graduate Student Applicants
I welcome prospective doctoral students interested in working with me. If you would like to talk with me about our program and studying with me, please feel free to contact me. The best way to do this is to email me so that we can schedule an appointment for a telephone conversation or a meeting if you are in the area.
My current research focuses primarily on environmental problems, especially energy issues and climate change. However, I continue to do research on public opinion, voting, gender and sexual identity issues, and the death penalty.
I strongly believe in mentoring graduate students by collaborating with them on research projects. Earlier in my career, I worked with graduate students on research projects on an ad hoc basis, which I found enormously enjoyable. I now seek to coauthor papers with all students who work with me. I cannot guarantee this outcome, but I am committed to it.
To date, I have coauthored 29 articles and one book with 28 graduate students, many of whom were coauthors on several papers. I have also coauthored dozens of conference papers with an even larger number of graduate students. I also have other works-in-progress that I expect to publish with other students in the near future.
Recent & Forthcoming Publications and Papers
Aaron Sparks, Colin Kuehl, Heather Hodges, and Eric Smith, "The Incoherence of Sustainability Literacy Assessed with the Sulitest" Nature Sustainability, 4 (2021): 4, 555–560.
Aaron Sparks, Heather Hodges, Sarah Oliver, and Eric Smith, "Confidence in Local, National, and International Scientists on Climate Change," Sustainability, 13 (2021): 272-.
Aaron Sparks, Geoff Henderson, Shyam Sriram,and Eric Smith, "Measuring Environmental Values and Identity," Society & Natural Resources, 34 (2020): 294-310; DOI: 10.1080/08941920.2020.1817644.
Olivia Quinn, Amanda Brush, and Eric Smith, "A simple forecast suggests a Democratic sweep in 2020" Washington Post, 7 July 2020.
Noelle Nasif, Shyam Sriram, and Eric Smith, "Racial Exclusion and Death Penalty Juries: Can Death Penalty Juries Ever Be Representative?" Kansas Journal of Law and Public Policy, 27: 147-166, 2018.
"Early election forecast: Republicans could lose 38 seats and House majority," Washington Post, 10 January 2018.
Juliet Carlisle, Jessica Feezell, Kristy Michaud, and Eric Smith, The Politics of Energy Crises , Oxford University Press, 2017.
Heather E. Hodges, Colin Kuehl, Eric Smith, and Aaron Sparks, "Delivering Energy (Often) Requires Public Consent." In Raphael Heffron and Gavin Little (ed.), Delivering Energy Law and Policy in the EU and the US: A Reader, Edinburgh, Scotland: University of Edinburgh Press, 2017
David E. Cleveland, Lauren Copeland, Garrett Glasgow, Michael V. McGinnis, and Eric Smith, "The Influence of Environmentalism on Attitudes toward Local Agriculture and Urban Expansion." Society & Natural Resources, 2016.
Eric Smith, ""Michael Brune's Misleading Optimism on Climate Change." Environment, 57(2): 22-27, 12 February 2015.
Heather E. Hodges and Eric Smith, "Public Reaction to Energy, Overview." Reference Module in Earth Systems and Environmental Sciences, Elsevier, 2013. On-line: 01-Nov-13 doi: 10.1016/B978-0-12-409548-9.01438-X..
Lauren Copeland and Eric Smith, "Political Consumerism: Individual Action on Climate Change and Other Environmental Problems." In Yael Wolinsky-Nahmias (ed.), Climate Change Policy and Civic Society, Washington, D.C.: Congressional Quarterly Press, 2014, 197-217.
Alison G. Keleher and Eric Smith, "Explaining the Growing Support for Gay and Lesbian Equality since 1990." Journal of Homosexuality, 59:1307–1327, 2012.
Juliet E. Carlisle, Jessica T. Feezell, Kristy E. H. Michaud, Eric Smith, and Leeanna Smith,"Persuading the Public to Believe in Science." People & Science, December 2010, 17.
David Cleveland, Paolo Gardinali, Michael McGinnis, John Mohr, Eric Smith, Megan Carney, and Lauren Copeland, The Central Coast Survey 2010
Juliet E. Carlisle, Jessica T. Feezell, Kristy E. H. Michaud, Eric Smith, and Leeanna Smith, "The Public's Trust in Scientific Claims Regarding Offshore Oil Drilling." Public Understanding of Science, 19: 514-27, 2010
Eric Smith, "Offshore oil drilling might make environmental sense" - Washington Post, April 2, 2010, a17